Looking for a specific school/team? Scroll to the bottom of the page for the complete list of Class and Conference assignments for the 2022 Spring Season. Classes determine shooting day.
Single-Day Competition For Each Class!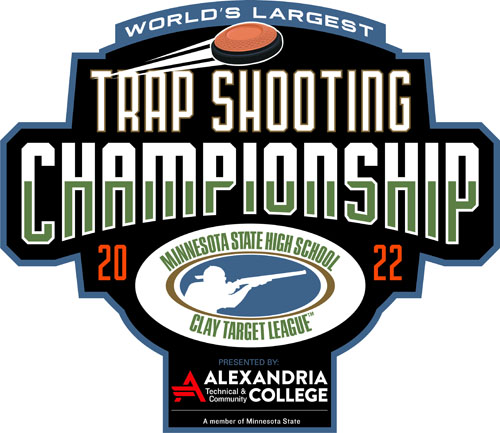 Class 1A
Monday, June 13th
Class 2A
Tuesday, June 14th

Class 3A
Wednesday, June 15th

Class 4A
Thursday, June 16th

Class 5A
Friday, June 17th

Class 6A
Saturday, June 18th

Class 7A
Sunday, June 19th

Class 8A
Monday, June 20th

Class 9A
Tuesday, June 21st
Daily schedules
7:00 AM – Coach registration is open in the clubhouse
8:00 AM – Opening ceremonies
8:30 AM – Competition Session 1 begins (Session 2 begins immediately after Session 1 ends)
An award ceremony will be held at the end of each day once shooting is complete and all scores have been entered.
Practice Schedule (Practice Rounds $6.00):
Sunday June 12th – Noon-4pm (Last ticket sold at 3:45pm)
Monday June 13th-Tuesday June 21st – 7am-7pm (Last ticket sold at 6:30PM)
Field assignments and scheduling
• All scheduled times are when teams need to be at their assigned traps and prepared to shoot. Arrive Early!
• After the starting time for each day, all starting and completion times are estimated.
• It is important to be prepared to shoot immediately after the previous team completes their round.
• All Shooters – Novice, Junior Varsity, and Varsity – will shoot 100 targets (50/50).
• Squads for Session 2 must be comprised of the same athletes and squad sequence as Session 1.
• Scores will be posted in the clubhouse and online at claytargetleaderboard.com
• Fewer then five shooters will be combined with other members from other teams to form complete squads of five.
• Teams should arrive and check-in at least 1.5 hours before scheduled shooting time.
• Coaches must check-in at the clubhouse prior to first scheduled shooting time.
• Athletes must check-in with their team at their assigned field. They DO NOT need to check-in with tournament officials.
• No athlete registrations or substitutions are allowed.
2022 Spring Season Class and Conference Assignments
To Be Determined in Spring.