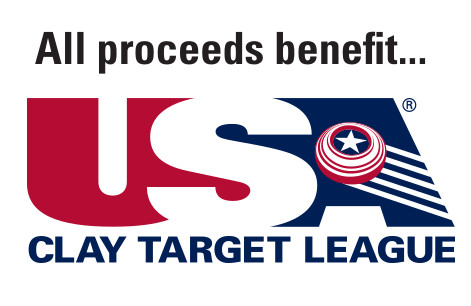 Check the raffle booth for the list of all prizes available. Need not be present to win. You must be 18 years of age or older to purchase a raffle ticket or to win a prize. Winner responsible for applicable taxes, fees and delivery. Permit X-92936
All winners are being notified.
Please email support@usaclaytarget.com if you believe you are a winner.
| | | | |
| --- | --- | --- | --- |
| 2022 CAN-AM OUTLAND 450 ATV | Tim H. | Bemidji | MN |
| BERETTA A400 12-GA SEMI-AUTO SHOTGUN | Kim L. | Northfield | MN |
| SAVAGE STEVENS RENEGAUGE 12-GA SEMI-AUTO SHOTGUN | Nate D. | Emiley | MN |
| WINCHESTER SX4 12-GA PUMP SHOTGUN | Jennifer L. | Red Wing | MN |
| DO-ALL OUTDOORS USA CLAY TRAP 50-TARGET + REMOTE | Gary H. | Mankato | MN |
| DO-ALL OUTDOORS USA CLAY TRAP 50-TARGET + REMOTE | Scott S. | East Bethel | MN |
| DO-ALL OUTDOORS USA CLAY TRAP 50-TARGET + REMOTE | Charlie T. | Alexandria | MN |
| DO-ALL OUTDOORS USA CLAY TRAP 50-TARGET + REMOTE | Nicole A. | New Brighton | MN |
| CABELA'S POLAR CAP EQUALIZER 60-QUART COOLER | Lisa T. | Gaylord | MN |
| CABELA'S POLAR CAP EQUALIZER 60-QUART COOLER | Myles N. | Nicolett | MN |
| DUCKS UNLIMITED TRAEGER TAILGATER 20 W/COVER | Bryce H. | Oak Grove | MN |
| $500 SCHEELS GIFT CARD | Kathy J. | Glenwood | MN |
| $500 CABELA'S GIFT CARD | Tony H. | Chanhassen | MN |
| DUCKS UNLIMITED YETI TUNDRA HAUL COOLER | Kerry P. | East Bethel | MN |
| DUCKS UNLIMITED CAMP CHEF VERSATOP GRILL | Joe W. | | |
| WALKER'S SILENCER 2.0 BLUETOOTH EARBUDS | Kristin K. | Mantorville | MN |
| RE RANGER PHANTOM 2.0 SHOOTING GLASSES | Liz G. | Cannon Falls | MN |
| RE RANGER PHANTOM 2.0 SHOOTING GLASSES | Mark E. | Belgrade | MN |
| $100 SCHEELS GIFT CARD | Lisa T. | Gaylord | MN |
| $100 SCHEELS GIFT CARD | Shelley A. | Zimmerman | MN |
| $100 SCHEELS GIFT CARD | Graham L. | Byron | MN |
| $100 SCHEELS GIFT CARD | Justin D. | Clara City | MN |
| $100 SCHEELS GIFT CARD | Justin P. | Rothsay | MN |
| $100 SCHEELS GIFT CARD | Ron S. | Alexandria | MN |
| $100 SCHEELS GIFT CARD | Miranda L | Fairbault | MN |
| $100 SCHEELS GIFT CARD | Hunter H. | Lakeville | MN |
| $100 SCHEELS GIFT CARD | Troy W. | Crookston | MN |
| $100 SCHEELS GIFT CARD | Troy M. | Northfield | MN |
| $100 SCHEELS GIFT CARD | Dana K. | Spring Lake Park | MN |
| $100 SCHEELS GIFT CARD | Nancy H. | Montgomery | MN |
| $100 SCHEELS GIFT CARD | Troy W. | Crookston | MN |
| $100 SCHEELS GIFT CARD | Connie W. | Crookston | MN |
| $100 SCHEELS GIFT CARD | Chris W. | Dent | MN |
| $100 SCHEELS GIFT CARD | Halie R. | Silver Bay | MN |
| $100 SCHEELS GIFT CARD | Chad W. | | |
| $100 SCHEELS GIFT CARD | Anthony B. | Farmington | MN |
| $100 SCHEELS GIFT CARD | Heidi O. | Willmar | MN |
| $100 CABELA'S GIFT CARD | Darin C. | Savage | MN |
| $100 CABELA'S GIFT CARD | Jake F. | Bradford | MN |
| $100 CABELA'S GIFT CARD | David B. | Dumont | MN |
| $100 CABELA'S GIFT CARD | Jim V. | Coon Rapids | MN |
| $100 CABELA'S GIFT CARD | Dana H. | Garfield | MN |
| $100 CABELA'S GIFT CARD | Rick W. | Eden Prairie | MN |
| $100 CABELA'S GIFT CARD | Les B. | Roosevelt | MN |
| $100 CABELA'S GIFT CARD | Ken S. | Fairbault | Mn |
| $100 CABELA'S GIFT CARD | Logan S. | White Bear Lake | MN |
| $100 CABELA'S GIFT CARD | Mike D. | Hollandale | MN |
| $100 CABELA'S GIFT CARD | Kent W. | Buffalo Lake | MN |