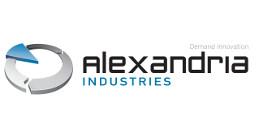 At Alexandria Industries, They help their manufacturing customers create exciting new product solutions that you see and use everyday.
With the right combination of advanced manufacturing technology, design engineering services, market expertise, and skilled workforce, they help their customers create product development solutions that are second to none.
People Making a Difference
"People making a difference" is more than a marketing tagline. It is at the core of their values and beliefs, and, they believe, critical to their continued success.